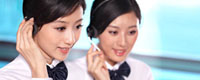 Agrochemicals:
Name: Ms. Chang
E-mail:info@hetai-chem.com
Skype: winnynew

Food:
Name: Mr. Mario
E-mail:mario@hetai-chem.com
Skype:mariohetaichem
msn:mariohetaichem@outlook.com

Tel: 0086-25-52366159
Fax: 0086-25-52366159
Mobile: 18549856689(food additive)
Add: Room 2003, Block 3, No. 222 Changhong road, Yuhuatai district, Nanjing, China
WeChat: marvinnanjing
whatsapp: +86 13770522018
QQ: 40208879
ICQ:






Nanjing Hetai Chemical Co., Ltd. locate in historical city-Nanjing, Jiangsu Province. With professional R&D and sales team cooperation, Nanjing Hetai are supplier of crop protection products, as well as food additives.
In crop protection business, main products include herbicide, insecticide, fungicide, molluscicide, PGR TC & formulation , especially for different type of formulation research , such as SC, WDG, SE single formulation as well as combination. Customized new molecular and formulation research. Package design, registration service, trial samples are available before starting new products'promotion.

Consistant Quality, Competitive Price, and Comfortable Service are incessant pursuit for Nanjing Hetai,
Sincerely expecting growing with you in future!