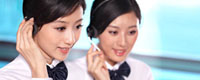 Agrochemicals:
Name: Ms. Chang
E-mail:info@hetai-chem.com
Skype: winnynew

Food:
Name: Mr. Mario
E-mail:mario@hetai-chem.com
Skype:mariohetaichem
msn:mariohetaichem@outlook.com

Tel: 0086-25-52366159
Fax: 0086-25-52366159
Mobile: 18549856689(food additive)
Add: Room 2003, Block 3, No. 222 Changhong road, Yuhuatai district, Nanjing, China
WeChat: marvinnanjing
whatsapp: +86 13770522018
QQ: 40208879
ICQ:






Product name : wheat protein(wheat gluten)

Product No. : 201692822193
Details:
wheat gluten

Quality Parameters

Characteristic

Value

Unit

Analytical Methods

Chemical and physical :

Moisture

max 8,0

%

ISO 1666

Protein content (N*6,25 / d. s.)

Min 80,0

%

ISO 3188

Ash content (d. s.)

max 1,5

%

ISO 3593

Grain size (residue on 212μm)

Max 2,0

%

IST 4703166-15

Water absorption

min 150

%

AACC Method 88-04

Microbiological :

Total bacteria count

Max 1000

cfu/g

ISO 4833

Yeasts and Moulds

Max 100

cfu/g

ISO 7954

Salmonella

Negative

25/g

ISO 6579

E. coli

Negative

cfu/g

ISO 16649-2

Nutrition information

Energy

361/1510

Kcal/kj

Protein

75,0

g

Carbohydrate

13,0

g

Fat

1,0

g
2. Application:
1. Bread: Add 1% to 3% of wheat gluten (depending on gluten content of flour) to increase dough strength, viscoelasticity, extensibility and stability, keep gases generated in proofing period, control expansion and keep uniform volume. Gluten is renowned for maintaining form, improving bread quality, prolonging aging time and providing nourishment and is totally distinctive from other chemical gluten agents!

2. Instant noodles, longevity noodles, noodles: Add 1% to 2% of wheat gluten to increase the toughness of noodles. The processing noodles are renowned for being uneasy for breakage, boiling and soaking for a long time, pliable and delicious.
3. Meat products such as ham sausage, sandwich and luncheon meat: Wheat Gluten is the best caking agent and filling agent for meat products and especially can replace lean meat in part when it is added to fish, sausage and meat cans to increase elasticity and density, decrease animal fat and cholesterol content, increase output and prolong shelf life.

4. Raw material for assorted vegetables, delicious gluten, bean curd drumsticks and bean curd sausage: Wheat gluten can change food structure and flavor and provide nourishment. As a kind of low fat and non-alcohol product, it is a kind of popular nutrient food among families in the world.

5. Basic raw material for the high-grade fine fodders for prawn, eel, crab and valuable fries. Wheat gluten can increase nutritious value of fodders by virtue of multi-ammonia-acid high protein, increase fodder utilization in the water by virtue of viscoelasticity and reduce pollution of water resources.
3. Feature:
wheat gluten (active wheat gluten flour) is a kind of natural plant protein extracted from wheat flour and is also a kind of nutritious plant protein resource consisting of multi-amino acids. It has strong hygroscopicity, viscoelastic extension, film formability, adhesion heat coagulability and liposuction emulsifiability, takes on mild and mellow flavor, somewhat has a variety of unique physical properties of grain, meeting multi-functional requirements of food and providing a basic raw materials featuring multi-functions, attracting appearance, nutrient and economic value for developing new food field.