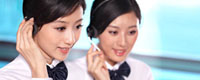 Agrochemicals:
Name: Ms. Chang
E-mail:info@hetai-chem.com
Skype: winnynew

Food:
Name: Mr. Mario
E-mail:mario@hetai-chem.com
Skype:mariohetaichem
msn:mariohetaichem@outlook.com

Tel: 0086-25-52366159
Fax: 0086-25-52366159
Mobile: 18549856689(food additive)
Add: Room 2003, Block 3, No. 222 Changhong road, Yuhuatai district, Nanjing, China
WeChat: marvinnanjing
whatsapp: +86 13770522018
QQ: 40208879
ICQ:






Product name : INDOXACARB

Product No. : I-06
Details:
Mode of action:
Insecticide active by contact and ingestion. Affected insects cease feeding, with poor co-ordination, paralysis and ultimately death, is used for broad-spectrum control of Lepidoptera in cotton, vegetables and fruit.

Formulation: Indoxacarb 95%TC
Indoxacarb 30%WDG
Indoxacarb 15%SC


Application & Method
| | | | |
| --- | --- | --- | --- |
| Crops | Target | Formulation Dosage | Method |
| Rice | Rice leaf roller | 180-300 ml/ha | Spray |
| Cabbage | Cabbage caterpillar | 75-225 ml/ha | Spray |
| Cotton | Cotton bollworm | 150-270 ml/ha | Spray |