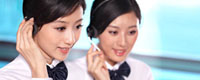 Agrochemicals:
Name: Ms. Chang
E-mail:info@hetai-chem.com
Skype: winnynew

Food:
Name: Mr. Mario
E-mail:mario@hetai-chem.com
Skype:mariohetaichem
msn:mariohetaichem@outlook.com

Tel: 0086-25-52366159
Fax: 0086-25-52366159
Mobile: 18549856689(food additive)
Add: Room 2003, Block 3, No. 222 Changhong road, Yuhuatai district, Nanjing, China
WeChat: marvinnanjing
whatsapp: +86 13770522018
QQ: 40208879
ICQ:






Product name : MATRINE

Product No. : PGR-01
Details:
Mode of action
Matrine has function of relieving internal heat, anti-bacteria, anti-inflammatory, suppressing sarcoma S180, anti-tumors; cure tonsillitis, mastitis, smooth the asthma etc.when taken orally; improve the leucocyte deficiency symptoms so as to enhance the body's immune function. And matrine is effective in dealing with trichomonad vaginitis, flagellate disease, amoeba dysentery and fungus dysentery, etc.
Formulation: Matrine 98%TC
Matrine 5%SL, 3%SL, 1.5%SL, 0.5%SL


Application & Method
| | | | |
| --- | --- | --- | --- |
| Crops | Target | Formulation Dosage (5%SL) | Method |
| Cabbage | Cabbage caterpillar | 120-200ml /ha | Spray |
| Wheat | Aphid | 100-150 ml/ha | Spray |
| Tobacco | Tobacco budworm | 45-95ml/ha | Spray |